DONATE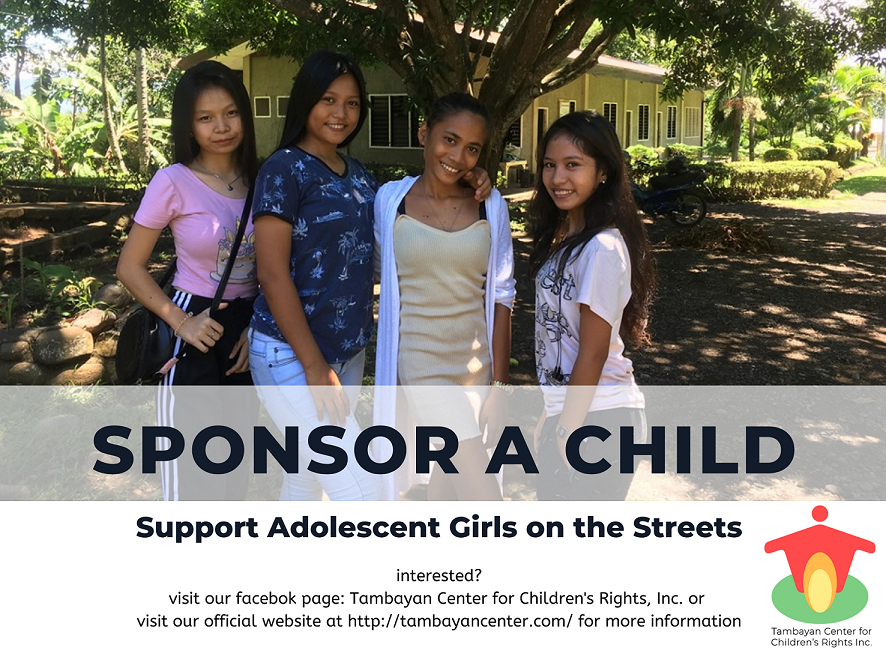 We accept both cash and in-kind donations. In-kind donations can be in the form of school supplies, resource materials on children's rights, football supplies, and feminine hygiene kits. 
PROGRAMS AND SERVICES YOU CAN SUPPORT THROUGH YOUR DONATION:
1.  Psychosocial Services to children with their families 
2.  Referral to medical and legal services
3. Capacity Building and Awareness Raising Sessions on UN Convention on Rights of the Child and Child-Rights Issues with child, family, and community 
5. Life Skill Development Activities 
To express interest or queries on donating, do contact us at tambayan2009@gmail.com with the subject headline "TAMBAYAN DONATION INQUIRY" so that we can arrange the donation within your convenience.